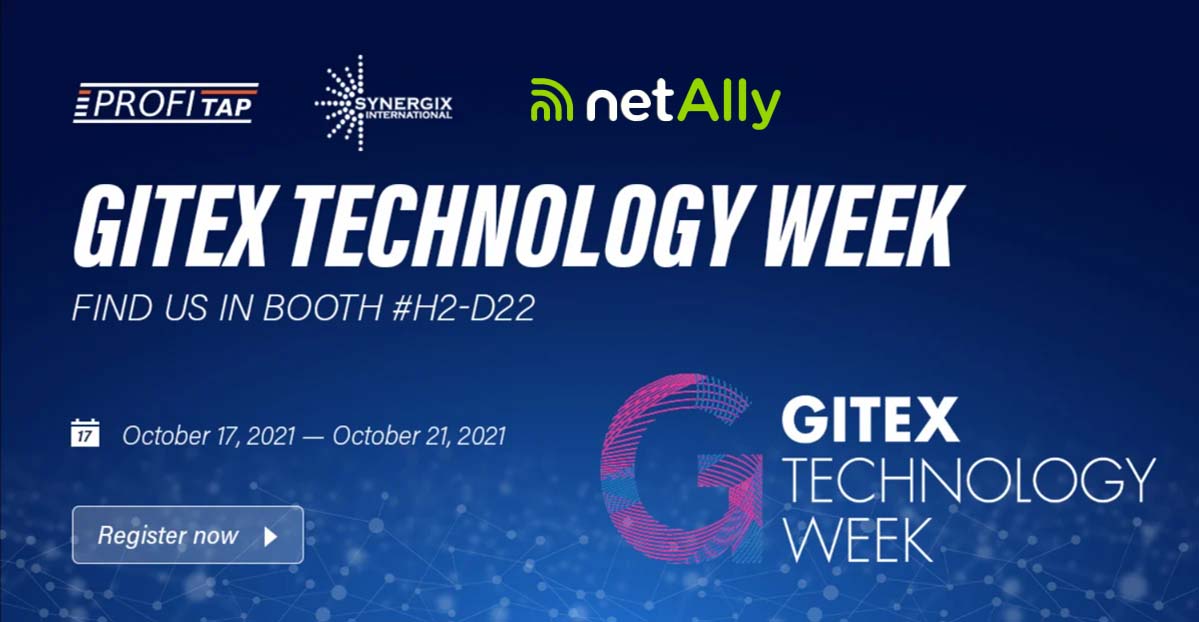 The GITEX Technology Week (October 17-21, 2021, in Dubai, United Arab Emirates) is the biggest tech show in the Middle East, North Africa & South Asia. GITEX is where you can see all top technology trends come to life with real-life examples of their impact on the industry and our future.
Profitap and Synergix will showcase a wide range of technology advancements and solutions that help industries worldwide take their business to the next level with highly performant, secure, customizable, and user-friendly network monitoring and analysis solutions. In particular, the Profitap and Synergix team will give ad hoc demos of the IOTA, Profishark and Booster.
Attendees will learn how to:
Securely access and optimize network traffic
Achieve real-time and historical network analysis
Detect networking and operational issues before they cause downtime
Prevent unplanned downtime due to equipment failure
Remote troubleshoot (intermittent) issues in hard to reach locations
"Real-time network monitoring and performance security start with high-quality infrastructures. Profitap's aim has always been to develop and manufacture hardware and software solutions that help customers get complete access and visibility into their network, 24/7." - Geoffrey Kempenich, CEO Profitap.
Profitap solutions will be available for demonstration at GITEX with our technology partners Synergix International and netAlly in booth #H2-D22.